Regain Confidence with a Mommy Makeover
After nine months of pregnancy, your body can significantly change in appearance, leaving you feeling self-conscious. Being a new mom to a beautiful baby is rewarding, and mothers are often frustrated when their body doesn't respond to exercise, and they are left with areas of unwanted fat, excess skin, and a saggy tummy area, covered with stretch marks. You're juggling a lot – naptime, feeding time, changing diapers, and all the responsibilities and joys of motherhood, while trying to have time available to share with your significant other, work, or activities you enjoy. Pregnancy can bring many insecurities when the body changes, with sagging breasts, tummy, or excess fat that often has a negative impact on your feelings of self-confidence.
When the body does not respond to diet and exercise, it may be time to consider a Mommy Makeover in Salt Lake City, Utah with Dr. Kevin Rose. Dr. Rose is an experienced plastic surgeon who understands your post-pregnancy concerns and will help you restore a youthful firmness to your body.
The Rose Clinic: Mommy Makeover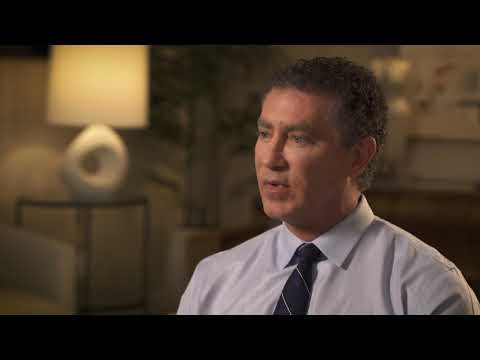 Dr. Kevin Rose discusses one of his most popular and transformative procedures, the mommy makeover. This is one of Dr. Rose's favorite surgeries to perform, as it has the ability to make the body look just as good, or even better, than it did before pregnancy. With safety always a priority, The Rose Clinic offers a recovery suite for mommy makeover patients where they can be closely monitored by nurses.
Before & After Photos
View More
What is a Mommy Makeover?
A Mommy Makeover usually combines three different procedures that address a woman's areas of concern. Combining three separate procedures into one surgery session makes restoring your body more convenient than having three different procedures. The surgical treatments most commonly performed during a Mommy Makeover in Salt Lake City with Dr. Rose are:
A Mommy Makeover performed by our surgeon at The Rose Clinic will yield natural-looking results that can restore your body and give it the youthful look it had prior to pregnancy. After breastfeeding, many women are dismayed to see the condition of the breasts, which look deflated, saggy, or stretched. Restoring the breasts to that plump, youthful look, as well as trimming excess fat and saggy skin can restore your feelings of self-esteem and confidence.
In some cases, patients look better after a mommy makeover procedure than they did before having kids.
Get a Flatter Stomach with a Tummy Tuck
The stomach area is often heavily affected by pregnancy. After the size and weight of the baby stretch the skin, the tummy area can sag, the muscles can split, or the skin is left baggy with unsightly stretch marks. A tummy tuck tightens and trims the tummy area, and restores the flat, trim look you want. Tummy tucks are performed to remove excess skin, fat, and tissue from the stomach area. An incision is made near the pubic bone, and our surgeon will tighten the muscle structure when needed, and then trim away excess skin, often the area with stretch marks. You can still receive a tummy tuck even if you had a Cesarean section, and the C-section scar can be removed during the procedure. There are a few different types of tummy tucks, and our surgeon will work with you to determine which procedure is most appropriate for your situation.
Enhance Your Breasts with a Lift or Implants
After the ups and downs of hormones during pregnancy and breastfeeding, a woman's breasts can sag and lose their fullness. Many women want to restore the full, plump look of their breasts, or even enhance them after breastfeeding has left them looking saggy and deflated. Enhancements can include one or both of the following procedures:
This type of procedure is for women who want to lift their breasts and reduce sagging, but do not want to add volume. An incision is made from the nipple down to the breast crease, and in some cases, along the crease beneath. Excess skin is removed, and some tissue may be repositioned to enhance the shape of the breast and reposition the breast tissue into the pre-pregnancy position. The incision is then closed and bandaged. Many women require a lift along with an augmentation to prevent the droopy breast from sagging with the implant.
Some women want implants to make their breasts larger and fuller. The procedure will give you added volume. Implants are available in both saline and silicone, and the latest generation is more natural-looking than ever. Our plastic surgeon will help you decide which size, shape, and type will be most appropriate to achieve the desired look and feel.
Dr. Rose and his staff are well known for their natural, high-quality results for breast enhancements. Our helpful staff is always there to help you make the right decision about restoring your breasts.
Contour Your Body with Liposuction
After receiving a tummy tuck and breast enhancement, many women also have liposuction to enhance the final look. Liposuction involves fat removal in various parts of the body using a special suction device. Most women have the procedure on the midsection to enhance the final results of a tummy tuck and achieve a youthful, lovely, slimmer figure. The other procedures remove skin and tighten muscles, and liposuction may be used to extract excess fat in a custom Mommy Makeover.
Get Your Mommy Makeover in Salt Lake City, Utah
Dr. Kevin Rose owns and operates his plastic surgery center out of Provo, Utah. He has been in practice since 2004, and is renowned for the quality of his work and for his artistry in plastic surgery. He is board-certified and dedicated to giving each patient personalized care, and producing natural-looking results. Our friendly, compassionate staff will make you feel at home, and our accomplished plastic surgeon can help you restore your self-confidence and achieve your desired post-pregnancy look with a smoother, youthful figure. Explore the options to customize your mommy makeover in Utah by scheduling a consultation with our office.
Get in Touch
Kevin Rose, MD
Plastic Surgeon
Dr. Kevin Rose delivers some of the best plastic surgery Utah has to offer and brings many special qualities. Not only is he a respected, highly-skilled plastic surgeon, but he also brings an uncommon level of artistry to every procedure he performs. Dr. Rose is board certified by the American Board of Plastic Surgeons, where his skills have led to his reputation as one of the finest plastic surgeons in Salt Lake City, Utah.
Learn More
FAQ: Your Mommy Makeover
If you are ready to restore your body after pregnancy and breastfeeding, you may have questions. Get answers to common questions about this custom procedure to find out more:
What is Recovery After a Mommy Makeover Like?
As this is a custom procedure, recovery time varies from patient to patient. Recovery from a tummy tuck requires about two weeks before the incisions heal, and you can return to work (with limited physical activity). Recovery from a breast lift requires several weeks. When the procedures are performed at the same time, you will not need to double the recovery time -- the incisions will heal concurrently, but may require a few extra days.
If you have small children, you won't be able to pick them up or lift any other heavy items. We ensure our patients understand all the details about aftercare with clear and full instructions. Your progress will be closely monitored, and you will have several follow-up appointments to ensure all is proceeding as it should.
How Do I Prepare for a Mommy Makeover?
Any surgery poses risks. We are very careful to evaluate our patients, so we know they are in a safe condition to undergo surgery. The risks are standard for a surgical procedure, such as side effects of general anesthesia, and the risk of infection or other problems in healing. When you plan your surgery, we ensure you understand all the risks associated with the procedure before signing the consent forms. We operate our clinic with the highest patient safety standards to help limit risk and avoid complications.
What Are the Potential Risks and Side Effects of a Mommy Makeover?
After your treatment, you will need to continue to be active to aid in blood circulation. As the days pass, your body will recover from the procedure and you will be able to do more and more – but it is advised that you avoid strenuous exercise for about four weeks, based upon your individual healing speed. Dr. Rose will monitor your progress and advise you when you can get back to your normal exercise routine.
Should I Wait Until I'm Done having Children to Have a Mommy Makeover?
If you plan on having more children, you should wait to have your mommy makeover until your last child is finished breastfeeding. While it is exciting to envision your body being returned to a younger, firmer look, another pregnancy can reverse the positive effects of your surgery. Though it can be difficult to wait until you are through with your childbearing years, we want you to have lasting benefits from your body reshaping and restoration.
Am I a Candidate For a Mommy Makeover?
If you look at your body and breasts and see sagging, drooping skin and tissue, you are probably a good candidate for a custom Utah mommy makeover at the Rose Clinic in Salt Lake City. Rather than facing life ahead with saggy, deflated breasts, excess fat on thighs and buttocks, or a saggy tummy with unsightly stretch marks, your body can be resculpted, so it once again looks trim, slim, and fit.
Rate Us
Rate Us!
Please take a moment to rate your experience
with our team.
Contact Us