Breast Augmentation at The Rose Clinic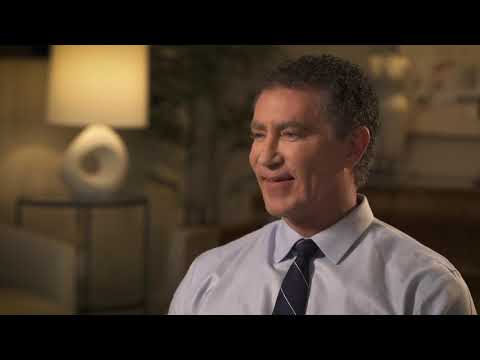 With a very comprehensive approach to breast surgery, Dr. Kevin Rose addresses many areas of concern for patients. While performing breast surgery to enhance size, shape and volume; correct deformities or asymmetry, or reduce size, Dr. Rose takes breast augmentation in Utah to the next level in order to perfect the framing of the breast and achieve the ideal breast form for the patient.
Before & After Photos
View More
3D Animated Breast Augmentation Video
What is Breast Augmentation?
Breast augmentation can help add volume and roundness to breasts that have lost their shape after pregnancy, massive weight loss, or the aging process. Using implants, Dr. Rose can provide a modest to a significant increase in cup size, opening up your wardrobe choices and boosting your self-image.
Our breast augmentation in Utah is one of the most popular ways to achieve fuller, more youthful breasts. Dr. Kevin Rose is an experienced plastic surgeon in Utah who is board-certified by the American Board of Plastic Surgeons. He has performed countless breast enhancement procedures, and is known for his artistic eye in creating attractive breasts that look and feel natural.
The latest generation of breast implants is a significant advance in the technology, available in more shapes and sizes – allowing women to have new breasts that have a natural bounce, shape and feel. Learn how Dr. Kevin Rose can deliver amazing breast augmentation results at his Utah practice, using these amazing breakthroughs in breast implant technology.
Am I a Candidate for
Breast Augmentation?
Any woman who wants to improve the size, shape, or symmetry of her breasts could be a candidate for breast augmentation.
Your initial breast augmentation consultation in Utah will allow you to discuss the size and shape of your new breasts, and to answer questions about any medical conditions you have or medications you take so that surgery and recovery are as fast as possible.
During your consultation, Dr. Rose will discuss your expectations for the surgery and what aspects of your breasts are of concern, whether size, shape, areola size, asymmetry, or other cosmetic problems. You will have the opportunity to view other patient's before and after photos and view different breast implant sizes and shapes.
How much does breast augmentation cost in Utah?
Fees for breast augmentation will depend on several factors, including the type of implants you choose, and on whether you undergo a breast lift, fat grafting, or liposuction at the same time. Pricing usually starts around $7500. Dr. Rose will provide you with a custom quote at the time of your consultation in Utah.
Breast Implant Procedure
Once you arrive at the surgery center for your breast augmentation procedure, ensure you have a family member or friend who will drive you home after your procedure is complete. Once prepped for surgery, the procedure itself proceeds in these steps:
Anesthesia
For your own comfort, you will be under general or intravenous anesthesia.
Incisions
There are three different types of incisions that can be used based on the size and type of our breast implants in Utah: around the areola's edge (periareolar), in the crease under the breast (inframammary), or in the armpit (transaxillary). All incisions are carefully placed to reduce the appearance of any scars.
Implant insertion
Implants may be placed beneath or above the pectoral muscle. Dr. Rose will make a recommendation about placement based on the size, shape, and type of implants being used as well as soft tissue characteristics. There are two types of implants: silicone and saline. There are different sizes and shapes within these two categories. Saline implants are filled after being placed, requiring smaller incisions, while silicone implants are pre-filled with silicone gel, known for its natural feel. Once the implants are inserted and positioned, your breast procedure is well on its way.
Closing the incisions
The doctor will then close your incisions, and you will be bandaged to hold your new breasts in place while they heal.
What are the types of breast implants?
Saline Implants
Saline implants have many wonderful benefits. Because saline implants are inserted into the breast cavity unfilled, the incisions required can be much smaller, which in turn minimizes scarring. Filled with sterilized saline, these implants can be filled to different capacities, offsetting breast asymmetry. If saline implants rupture, you'll know right away. The harmless fluid is absorbed by the body, making saline implants among the safest options for breast enhancement. Lastly, saline implants are more cost effective than silicone.
Silicone Implants
Silicone implants have a silicone shell prefilled with a soft malleable gel that resembles human breast fat. Many clients find silicone implants to be the most realistic in terms of how they look and feel. With silicone implants, you will need to undergo testing every few years, since if an implant ruptures, you may not know about it right away. Silicone implants come in many different shapes and sizes, so your treatment can be highly customized to your liking. One of the main advantages of silicone implants is that you can go up several cup sizes, amplifying your image and boosting your self-confidence in how you look.
Types of incisions for breast augmentation
Periareolar
In this case, an incision is created in a semi circle around the dark pigment of the areola, where it is virtually undetectable. This placement makes it easy for the surgeon to perform surgery with a high degree of accuracy. The drawback of the periareolar incision is that surgery may interfere with nipple sensitivity and function. If the client is planning to breastfeed at a later date, this may not be the ideal approach.
Inframammary
Here the incision is placed within the breast crease where it is well hidden. This type of incision is often chosen because it allows the surgeon the most access to the breast cavity, maximizing precision and control, which is ideal for those seeking to go up several cup sizes. Nipple sensation and function are both beautifully preserved.
Transaxilliary
Transaxillary incisions are made within the armpit where they are hidden from view. This placement is typically chosen when saline implants are used, as they can be inserted empty and tunneled through the incision to the breast cavity. Sensitivity and function in the nipples are entirely preserved. The downside of this approach is that the further the incision is from the breast pocket, the less control the surgeon has in placing the implants. Scarring in the armpits may also bother some patients, as it may be visible when wearing sleeveless clothing or swimsuits.
Recovery, Risks & Aftercare
Every type of surgery has risks. Breast augmentations are very common, and Dr. Rose has performed many of these procedures over his years in practice, and he carefully monitors your progress during recovery by following the aftercare instructions to reduce the risk of longer recovery time or developing complications.
After surgery, you will have a bra and strap. You will receive a prescription for pain medication, a muscle relaxer and antibiotics. The strap must be worn during the early stages of healing. Keep your activity to a minimum and use the next week or so to rest and recover, with minimal activity. Pain and swelling are normal for the first few weeks after surgery. You will have prescription medication to make you comfortable and free from pain. Your doctor will let you know when you can resume exercise and other daily activities. You will be fitted for a new bra at your one-month post-operative appointment.
Why choose Dr. Rose for a Breast Augmentation in Utah?
Dr. Kevin Rose owns and operates The Rose Clinic in Provo, Utah. He has been in practice since 2004, is board certified by the American Board of Plastic Surgeons, and is well-respected in the medical community and produces top results after breast augmentation. Breast augmentation surgery is one of his most popular procedures, and people from all over Utah and surrounding states come to his clinic as they want the artistic, natural-looking results he achieves. He and his staff will make you feel at home, and provide caring, compassionate care. If you are unhappy with the size or shape of your breasts, schedule an initial consultation with The Rose Clinic to discuss your options for breast augmentation in Salt Lake City.
Get in Touch
Frequently Asked Questions
Should I Wait Until I am Done Having Children Before Breast Augmentation?
Deciding whether to wait until you are done having children before a breast augmentation is a personal decision. Medically, you can have an augmentation and still have children. There are two distinct times women choose to have a breast augmentation — in their early 20s, before having children, to enhance breast shape, or later if life after childbirth and breastfeeding are over.
Is Breast Augmentation Part of a Mommy Makeover?
Breast augmentation is often one of the procedures in a custom mommy makeover, as a mother's breasts may be stretched, saggy, or lose volume.
Can I Breastfeed After Augmentation?
Yes, most women can still breastfeed after an augmentation; however, there are risks, so it is essential to talk to Dr. Rose about your plans for pregnancy. At The Rose Clinic in Utah, different breast augmentation techniques can be used depending on the patient and the type of augmentation.
Will There Be Any Loss of Nipple Sensation?
Following breast augmentation surgery, nipples can temporarily lose some sensation. For the majority of patients, the loss of feeling is resolved within six to twelve months.
How Long do Breast Implants Last?
Your breast implants do not expire, but it doesn't mean they will last forever. The general rule for the lifespan of breast implants is in the range of ten years, but many last far longer without trouble. Your chances are relatively low, but common issues include rupturing, leaking, or overtime. The natural effects of aging can cause your breasts to sag due to loss of skin elasticity.
Are Scars Noticeable?
Dr. Rose is a highly experienced surgeon and will do his best to place incisions in areas that are hidden from view, even in revealing clothing styles. The size of the implant you choose will determine the size of the needed incisions. Larger silicone implants will need a larger incision, whereas saline implants are filled after they are placed in your breast and require a smaller incision – often in the armpit fold where it will be hidden.
How Do I Choose My New Size?
Many factors can go into deciding the most attractive size breast implants are right for you. The size of the implant should be an enhancement that brings you more joy and confidence in your life. Dr. Rose will meet with you to discuss what you hope to achieve, help you understand what type, size, and shape of implant will best meet your vision.
Rate Us
Rate Us!
Please take a moment to rate your experience
with our team.
Contact Us